About DCT
DCT is engaged in developing and producing Laser material micromachining equipment, and produces a complete set of rapid PCB manufacturing equipment based on Direct Processing Technology.DCT's Direct CircuitStructuringe quipmentuses mechanical, laser and other technical means tocreate PCBs and Stencilsinstead of chemicaletching, plate printing, die cuttingand other conventional PCB circuit construction techniques. This removes the related tooling costsof photo-masks, etchant disposal etc.,and provides faster manufacturing,greater precision, more convenience and is environmentally friendly.With it's flexibility,ease of production and environmentally friendly advantages, DCT'sline of Direct Processing equipment are predicted to be widely adopted by industry.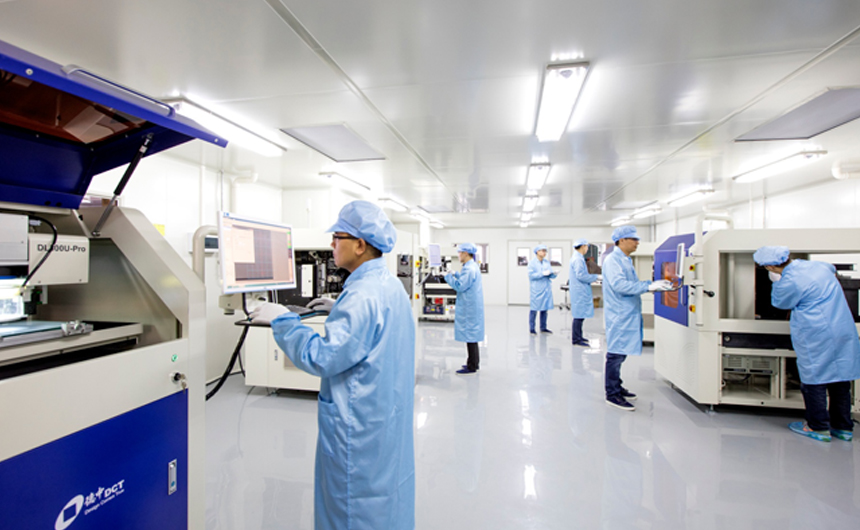 Company culture
DCT believes that one should make clear what they would like to be and the direction which they wish to go first. Then you can be aware of what to do and how to do it.
With a strong connection and background to German companies the Chinese backbone of DCT has been shaped by German or German-related learning and work experiences. German and European colleagues are low-key, confident and deliberate, with a tradition of rigour and seriousness.
In the long term and in daily activities DCT values doing things right and practically through serious study and rigorous application and research. DCT is confident of their technology and know-how.